Red Velvet Sponge Cake Recipe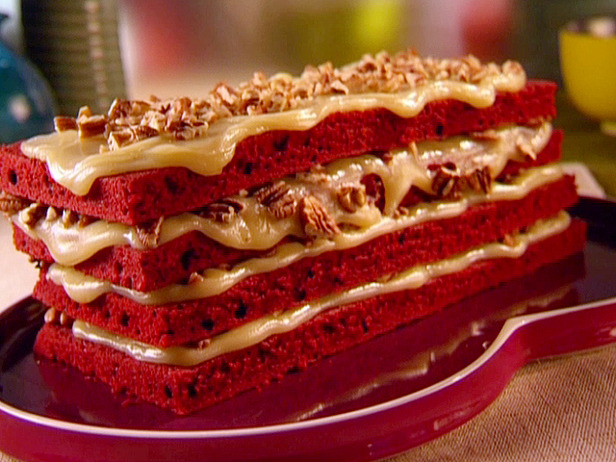 Makes 10-12 slices

6 tablespoons softened unsalted butter

1 1/2 cups superfine sugar

2 beaten eggs

1 1/2 cups all purpose flour

3 tablespoons unsweetened cocoa powder

1 1/2 teaspoons baking soda

Pinch of salt

1 tablespoon red food coloring

1/2 cup buttermilk

1 tablespoon white vinegar

Frosting:

6 tablespoons softened unsalted butter

8 ounces cream cheese

1 pound powdered sugar

1 teaspoon vanilla extract

1 cup chopped pecans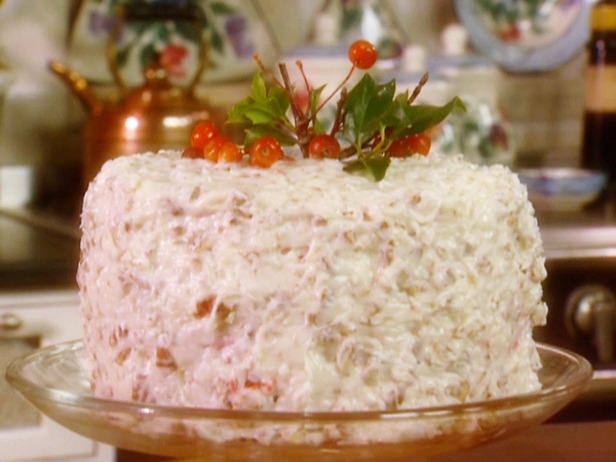 1. Preheat the oven to 350 Fahrenheit Degree. Grease and flour two 9-inch round cake pans. For the cake, cream the butter and sugar together in a bowl then beat the eggs and vanilla extract. Sift the flour, cocoa powder, baking soda and salt into a separate bowl. Stir the food coloring into the buttermilk.

2. Alternatively add the flour and buttermilk mixtures to the creamed mixture. Stir in the vinegar, mixing well. Pour the mixture into the prepare pans, dividing it evenly. Bake in the oven for 30-35 minutes or until firm to the touch. Cool in the pans for 10 minutes then turn out onto a wire rack and leave to cool completely.

3. Frosting: Beat the butter and cream cheese together in a bowl. Beat in the powdered sugar and vanilla extract, mixing well then stir in the pecans. Sandwich the two cakes together with some frosting then spread the remaining frosting over the top of the cake. Serve in slices.